FLAME Presenters
In pre-produced video presentations included in the FLAME Starter Kit, called Campfire Stories, several of the country's top fatherhood and social science experts share their knowledge and experience. FLAME Champions can edit the downloadable bios document to fit their chosen agenda.
To learn more about a FLAME presenter, please click on their name.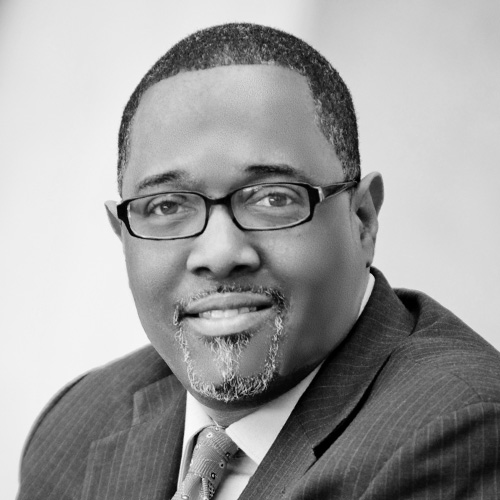 Kenneth Braswell
CEO, Fathers Incorporated
Kenneth Braswell has spent more than 24 years serving families and communities. A husband and father of four, Braswell continues to see the world through the eyes of his children. In 2004, he created Fathers Incorporated, which provides capacity-building services to thousands of organizations working to ensure that fathers contribute to the healthy well-being of their children. Braswell is the author of When the Tear Won't Fall: One Man's Journey Through the Intimate Struggles of Manhood and Fatherhood and tours with his newest project, Spit'in Anger, a documentary exploring fatherless anger and its impact on men and boys. He is a keynote speaker, presenter, trainer, and media consultant on issues related to Responsible Fatherhood, Black Men and Boys, and Mentorship. Fathers Incorporated is a national nonprofit organization working to build stronger families and communities through the promotion of Responsible Fatherhood and works with leaders in the White House, Congress, U.S. Department of Health and Human Services, Family Law, and the Responsible Fatherhood Movement. Braswell has been featured and mentioned in Essence, Time, Gospel Today, The Crisis, CNN, The Washington Times, and other media forums. He is a radio host on the Tavis Smiley Network, has served on the boards of the Albany NAACP and Capital District YMCA, was vice president of the Urban League of Northeastern New York, and has received numerous awards and recognitions.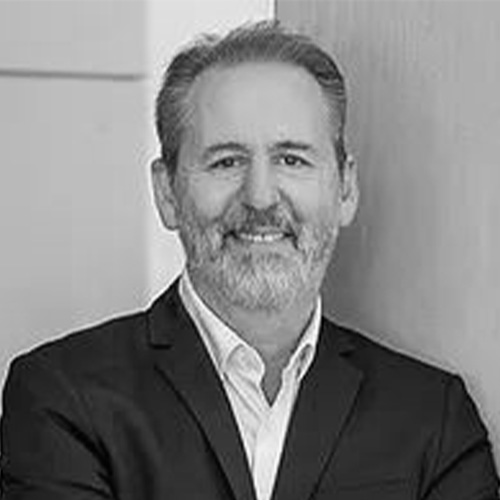 Joshua Coleman, Ph.D.
Psychologist
A frequent guest on NPR and Today, Joshua Coleman's advice has also appeared in The New York Times, The Atlantic, The Wall Street Journal, CNN, The Chicago Tribune, and other publications. A popular conference speaker, Coleman has given talks to the faculties at Harvard, the Weill Cornell Department of Psychiatry, and other academic institutions. He has written numerous articles and chapters and has written four books: The Marriage Makeover; The Lazy Husband; When Parents Hurt; and Married with Twins. Coleman is co-editor of seven online volumes of Unconventional Wisdom, a compendium of noteworthy research on the contemporary family. He is also co-founder of Standing Together, a center for advancing awareness of family estrangement. He is the father of three adult children, has a teenage grandson, and lives with his wife in the San Francisco Bay Area.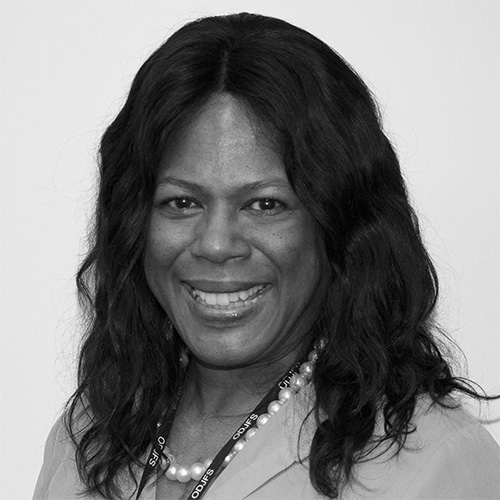 Kimberly Dent
Executive Director, Ohio Fatherhood Commission
Kimberly Dent is the Executive Director of the Ohio Commission on Fatherhood/Ohio Department of Job and Family Services. She brings more than 21 years of government experience to the fathers and families she serves. The Ohio Commission on Fatherhood provides funding to Responsible Fatherhood programs throughout the state and makes policy recommendations. It also trains professionals and engages the community regarding the vital role fathers play in their children's lives. Dent has served in various capacities in local and state child support programs. She holds a bachelor's degree in Political Science from the University of Pittsburgh and a master's degree in Public Policy and Administration from Ohio University. Additionally, she is working on her Ph.D. in Public Policy and Administration.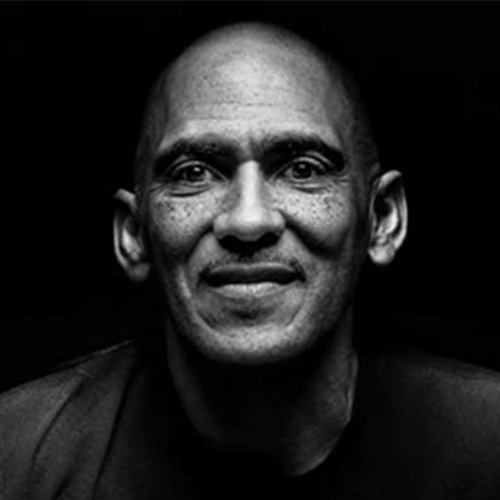 Tony Dungy
Former NFL Head Coach and All Pro Dad Spokesman
Tony Dungy is a #1 New York Times bestselling author whose books include Quiet Strength, Uncommon, The Mentor Leader, and Uncommon Marriage. He led the Indianapolis Colts to their Super Bowl victory in 2007, the first such win for an African American head coach. Dungy achieved another NFL first by becoming the first head coach to lead his teams to the playoffs for 10 consecutive years. He joined the Colts after serving as the most successful head coach in Tampa Bay Buccaneers history and after playing three seasons in the NFL. He was inducted into the Pro Football Hall of Fame in 2016. Dungy has been involved in a wide variety of charitable organizations, including All Pro Dad, Abe Brown Ministries, Fellowship of Christian Athletes, Athletes in Action, Mentors for Life, Big Brothers Big Sisters, and Boys & Girls Clubs. He also has worked with Basket of Hope, Impact for Living, the Black Coaches Association National Convention, Indiana Black Expo, the United Way of Central Indiana, and the American Diabetes Association. Since his retirement from the NFL in 2009, Coach Dungy has served as an analyst on NBC's Football Night in America and enjoys time with his wife, Lauren, and eleven children at their home in Tampa.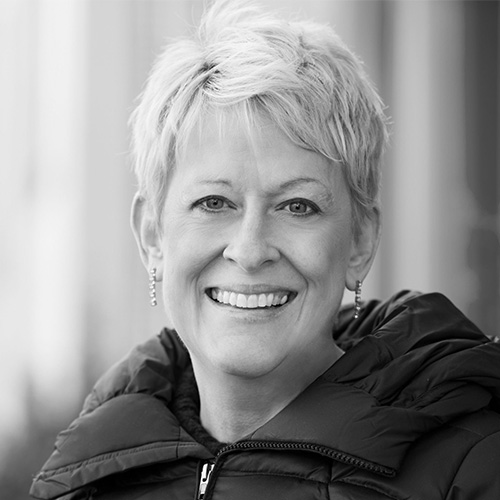 Kathryn Edin, Ph.D.
Professor of Sociology and Public Affairs, Princeton University
Kathryn Edin is one of the nation's leading poverty researchers. A qualitative and mixed-method researcher, she has taken on key mysteries about the urban poor. The hallmark of her research is her direct, in-depth observations of the lives of low-income women, men, and children. She has authored eight books and numerous journal articles. Her book, $2 a Day — co-authored with Luke Shaefer — was met with wide critical acclaim. It was included in The New York Times 100 Notable Books of 2015 and cited as "essential reporting about the rise in destitute families." Edin is Principal Investigator of the Fragile Families and Child Wellbeing Study, a Trustee of the Russell Sage Foundation, was a founding member of the MacArthur Foundation-funded Network on Housing and Families with Young Children, and was a member of the MacArthur Network on the Family and the Economy. In 2014, she was elected to the National Academy of Sciences and the American Academy of Political and Social Sciences. She received a bachelor's degree in sociology from North Park University and a Ph.D. in sociology from Northwestern University.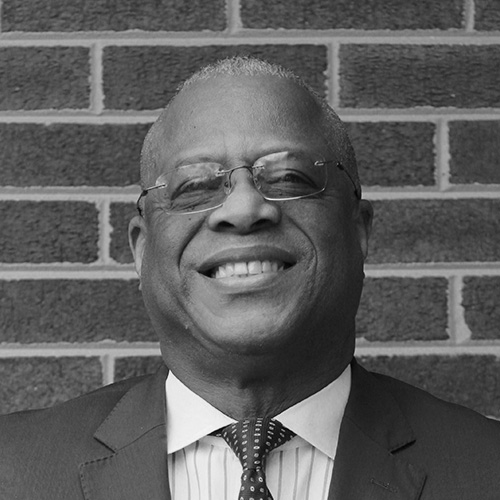 Jeffery Johnson, Ph.D.
President and CEO, National Partnership for Community Leadership
Jeffery Johnson serves as president and chief executive officer of the National Partnership for Community Leadership (NPCL), which convenes an annual international fatherhood conference that attracts several thousand community-based and family practitioners around the world. Under Johnson's leadership, the NPCL managed the National Youth Development Practitioners Institute on behalf of the U.S. Department of Labor, the Ford Foundation, and the Charles Stewart Mott Foundation. Johnson has played an integral role in the planning and implementation of two of the nation's largest social welfare research projects involving low-income men, the Partners for Fragile Families Site Demonstration and the Fathers at Work Demonstration. These projects have served more than 6,000 men.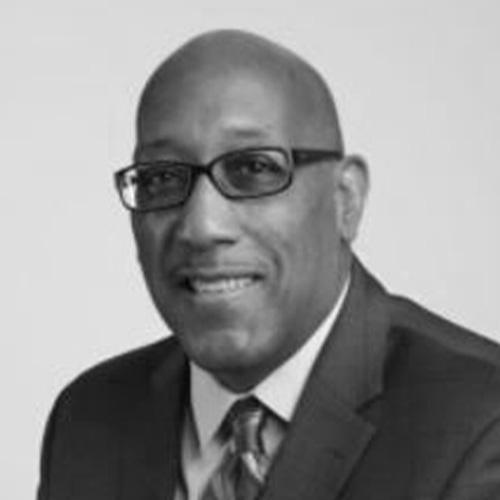 Joe Jones
Founder, President, and CEO, Center for Urban Families
Joseph Jones, Jr. is Founder, President, and CEO of the Center for Urban Families, a Baltimore-based nonprofit established to empower low-income individuals to contribute to their families as wage earners and men to fulfill their roles as fathers. Jones is a national leader in workforce development, fatherhood, and family services programming, and through his professional and civic involvement influences policy direction nationwide. He serves on the boards of the Open Society Institute-Baltimore, Baltimore Workforce Development Board, and My Brother's Keeper-Baltimore. He has received numerous awards and honors for his leadership and programming, including the Johns Hopkins University Leadership Development Program's Distinguished Leadership Award, an honorary Doctorate in Public Service from Morgan State University, the Walter Sondheim Public Service Award, and the White House Champion of Change Award. He is a 2004 Weinberg Fellow, a 2013 CNN Hero, and a current Aspen Institute Ascend Fellow.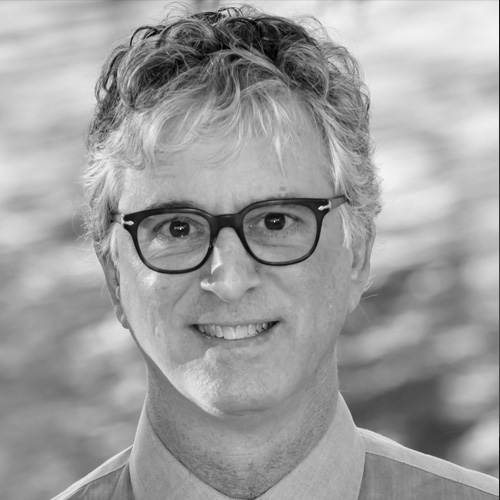 Dave Lieber
Award-winning Columnist and Motivational Keynote Speaker
Dave Lieber is a Texas humorist, storyteller, and national-award-winning investigative columnist for The Dallas Morning News. Known as "The Watchdog," he fights for people and exposes wrongdoing in business and government. For more than 30 years, Lieber has used stories to change the world. Because of his ability to combine real-life experiences with outstanding storytelling skills, Lieber is consistently rated by audiences as one of their favorite conference speakers. He is the author of nine books and two popular plays and is a member of the National Speakers Association. The winner of the coveted Will Rogers Humanitarian Award from the National Society of Newspaper Columnists for his good deeds in the community, Lieber was also named Best Columnist in the American Southwest. He's married with three adult children.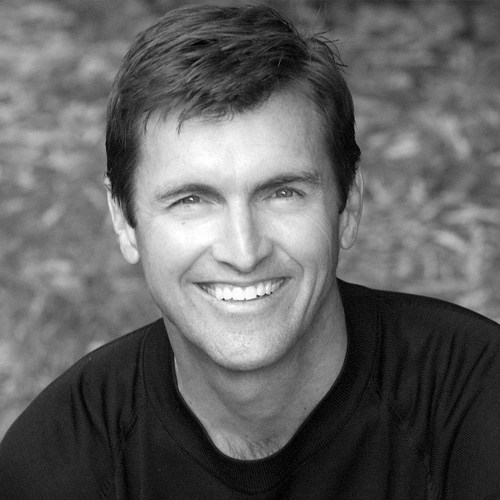 Mark Merrill
President, Family First, Inc.
Mark Merrill is the founder and president of Family First, Inc., a national nonprofit that provides programs and online resources to help people love their families well. He is host of the Family Minute with Mark Merrill, a nationally syndicated radio program reaching more than 5 million listeners daily, and has appeared on numerous major broadcasting network shows and affiliates, including FOX and Friends and the Today Show. He has been featured in USA Today, The Washington Times, and Sports Illustrated, and is the author of All Pro Dad, as well as several marriage and parenting books. As an advocate for the family, he has spoken at conferences and events hosted by major companies, NFL teams, organizations, and government bodies. Before founding Family First in 1991, Mark practiced law in Florida for seven years. He and his wife live in Tampa, Florida, and have five children.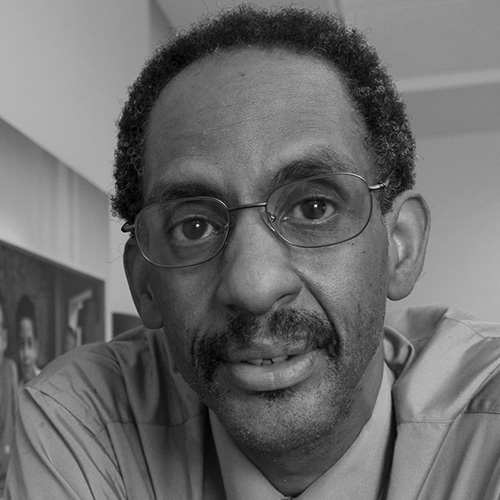 Ron Mincy, Ph.D.
Professor of Social Policy and Social Work Practice, Columbia University
Ronald Mincy is the Maurice V. Russell Professor of Social Policy and Social Work Practice at Columbia University. He is a co-principal investigator of the Fragile Families and Child Wellbeing Study and a faculty member of the Columbia Population Research Center. He is an advisory board member for the National Poverty Center, University of Michigan; Technical Work Group for the Office of Policy, Research, and Evaluation; Transition to Fatherhood, Cornell University; the National Fatherhood Leaders Group; the Longitudinal Evaluation of the Harlem Children's Zone; and The Economic Mobility Project, Pew Charitable Trusts. Mincy also is a former member of the Council, National Institute of Child and Human Development and the Policy Council, Association for Public Policy Analysis and Management, co-chair of the Grantmakers Income Security Taskforce, and a board member of the Grantmakers for Children, Youth, and Families.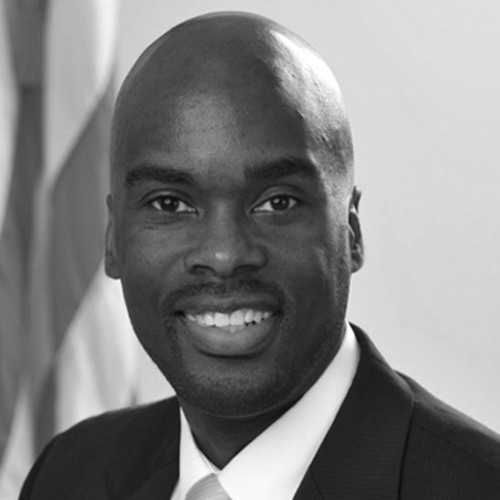 James Murray
Acting Director, Administration for Children and Families, Office of Regional Operations
James Murray serves as the Acting Director for the Administration for Children and Families (ACF), Office of Regional Operations (ORO). In this capacity, he is the principal advisor to the Assistant Secretary regarding field operations and provides executive leadership and direction to ACF's 10 regional offices on the integration and coordination of ACF human service programs to promote the economic and social well-being of families, children, individuals, and communities. Before becoming Acting Director, Murray served as the Deputy Director with broad oversight for the planning, direction, and timely execution of ORO activities. Before serving as Deputy Director, Murray was the ORO Executive Officer. In that role, he provided leadership and direction for the effective, uniform, and economical accomplishment of management and administrative functions across regions. Murray began his professional career in the nonprofit sector focused on responsible fatherhood. He holds a Bachelor of Science in Human Development from Howard University, a Master of Public Administration from Bowie State University, and is the married father of two children.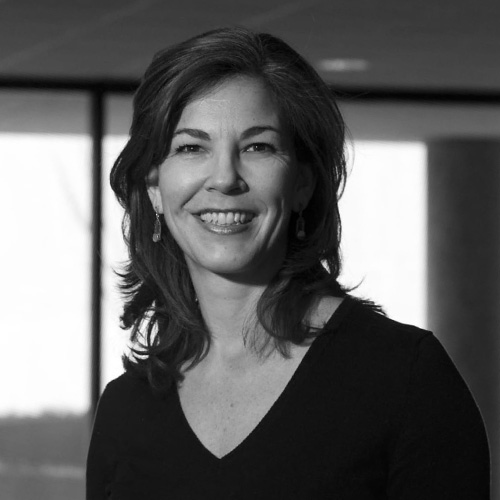 Cynthia Osborne, Ph.D.
Founder and Director, Child and Family Research Partnership
Cynthia Osborne is the Founder and Director of the Child and Family Research Partnership and leads its national Prenatal-to-3 Policy Impact Center, home of the Prenatal-to-3 State Policy Roadmap (2020) for all 50 states and the District of Columbia. She is also Associate Dean for Academic Strategies and Director of the Center for Health and Social Policy at the LBJ School of Public Affairs at The University of Texas at Austin. Osborne is an appointed member of the National Academies of Sciences, Engineering, and Mathematics Committee to Reduce Child Poverty by Half in Ten Years. She also serves as the Chair of the Responsible Fatherhood working group for the Fatherhood Research and Practice Network and previously served as director of the Project on Education Effectiveness and Quality. Osborne holds a Ph.D. in Demography and Public Affairs from Princeton University, a Master in Public Policy from Harvard's Kennedy School of Government, and a Master of Arts in Education from Claremont Graduate University.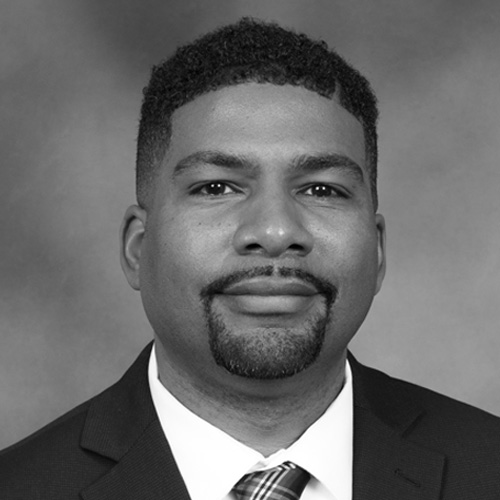 Armon Perry, Ph.D.
Professor, BSW Program Director, University of Louisville
Armon Perry's research efforts center on the intrapersonal, interpersonal, and external factors that influence men's involvement in the lives of their children and families, as well as the impact of that involvement on the well-being of the family. The findings of his research have pointed to the tools, resources, and experiences that shape men's ability to be involved fathers, the role that mothers play in facilitating or truncating fathers' involvement, and social service providers' attitudes toward engaging fathers. Perry is interested in not only understanding the factors that encourage or discourage fathers' involvement in the family, but also in participating in projects to enhance the quantity and quality of their involvement. His most recent project involves serving as the Principal Investigator on 4 Your Child, a federally funded project that provides responsible fatherhood, healthy relationship, and economic self-sufficiency services to non-resident fathers across several counties in Kentucky. Perry holds a Master of Social Work and a Ph.D. from the University of Alabama.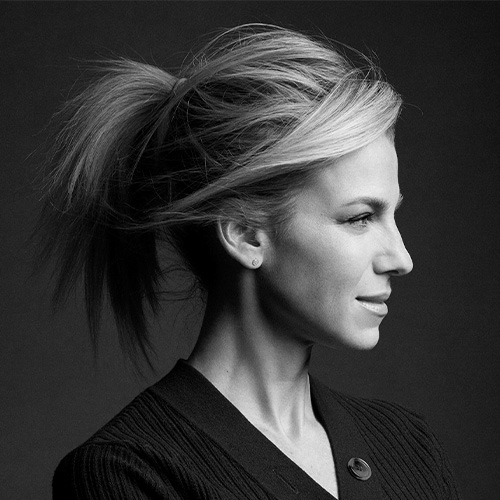 Jessica Seinfeld
Founder, Chair of the Board, Good+Foundation
Jessica Seinfeld is the Founder and Chair of the Board of Good+Foundation, a national nonprofit that uses a multigenerational approach to address family poverty. Good+Foundation's ground-breaking model meets the short-term needs of mothers, fathers, and caregivers and helps families create pathways for long-term, self-determined success. For more than 20 years, the organization has provided goods and support to encourage families to attend programs like job training workshops and co-parenting classes. In addition, Good+Foundation works to reform the systems that have blocked families from having access to resources and opportunities. The organization also launched the Good+Training Academy which trains social workers, home visitors, and frontline workers to intentionally engage fathers in their casework. In collaboration with Ascend at the Aspen Institute, Good+Foundation advocates for better, more inclusive child support policies that center on the well-being of children. A graduate of the University of Vermont, Seinfeld is pursuing a Master of Public Administration and lives in Manhattan with her husband, comedian Jerry Seinfeld, their three children, two dachshunds, and two cats.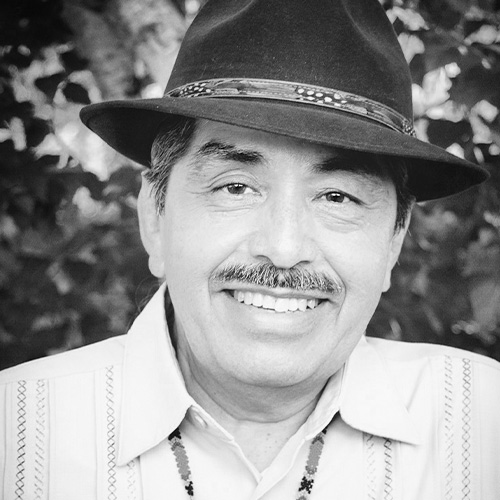 Jerry Tello
Founder, National Compadres Network
Jerry Tello is an internationally recognized authority in family strengthening, therapeutic healing, cross-cultural issues, and motivational speaking. Over the last forty years as a noted therapist, author, performer, and program developer, he has combined his life experience with research-based knowledge and indigenous, culturally-based teachings to engage others in a healing and growth-inspiring experience. Tello is considered an international expert in the areas of transformational healing, men and boys of color, racial justice, and community peace and mobilization. He is co-founder of the National Compadres Network and is currently Director of Training and Capacity Building. He has authored numerous articles, videos, and curricula addressing fatherhood, youth "rites of passage," culturally-based family strengthening, and healing the healer. He is the author of Recovering Your Sacredness, A Father's Love, and a series of children's books. In addition, he is co-editor of Family Violence and Men of Color, has served as a principal consultant for Scholastic Books on International Bilingual Literacy curriculum, and has published a series of motivational health and healing CDs. Tello has appeared in Time, Newsweek, Latina, and Lowrider magazines. He is the recipient of numerous awards, including the 2015 White House Champions of Change award, two California Governor's Awards, the Ambassador of Peace Award presented by Rotary International, and the 2012 Presidential Crime Victims Service Award. He serves families and communities directly at the Sacred Circles Center in Whittier, California, and is a member of the Sacred Circles performance group, a group dedicated to community peace and healing. He is the proud father of three children.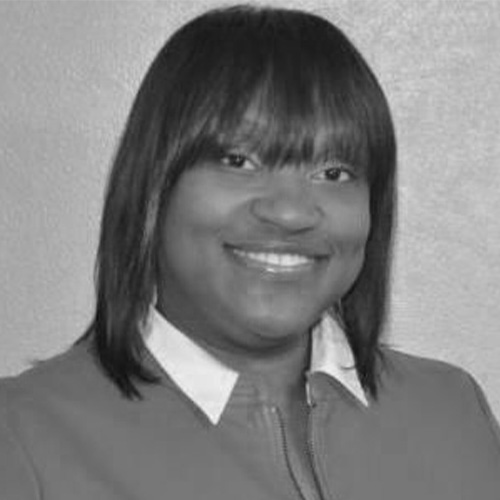 Cheri Tillis
Acting CEO/COO, Fathers & Families Support Center
Cheri Tillis is the Acting CEO/COO of the award-winning and nationally recognized Fathers & Families Support Center (FFSC), formerly Fathers' Support Center, St. Louis, where she is responsible for providing oversight of agency programs and daily operations at five locations. Prior to her responsibilities at FFSC, she served as a Youth Specialist for the Division of Youth Services in St. Louis. She also served the St. Louis area as an AmeriCorps member. Tillis holds a bachelor's degree in Criminal Justice from Jackson State University, a Master of Science in HR Management from Lindenwood University, a Business Management for Non-Profit Leaders Certificate from Washington University Olin School of Business, and was a Missouri Foundation for Health Fellow. She has served as the Principal Investigator on several fatherhood research studies in partnership with Mathematica Policy and Research, Washington University Brown School of Social Work, and The Brown School Evaluation Center in St. Louis, where she lives with her husband and two sons.